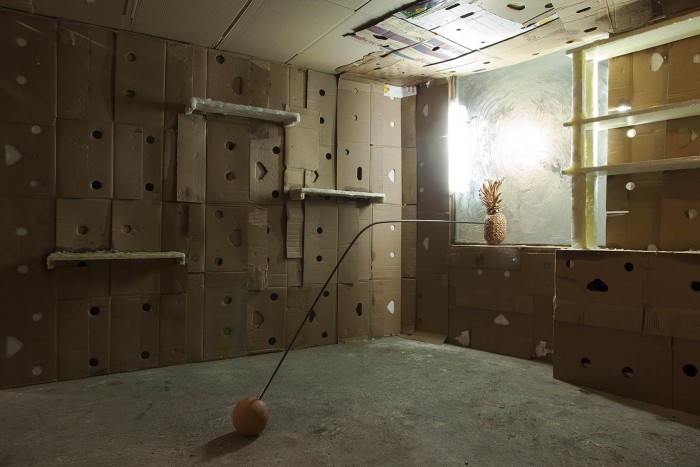 in situ installation* at alimentation générale, after howl brussels
the installation deals with the dissolution of the occupants body and the traces they left behind. the light is soft and the smell of butter cozy. the space seems seductive but also disturbing.
*the ceiling was lowered to the artist's height, 5'4".